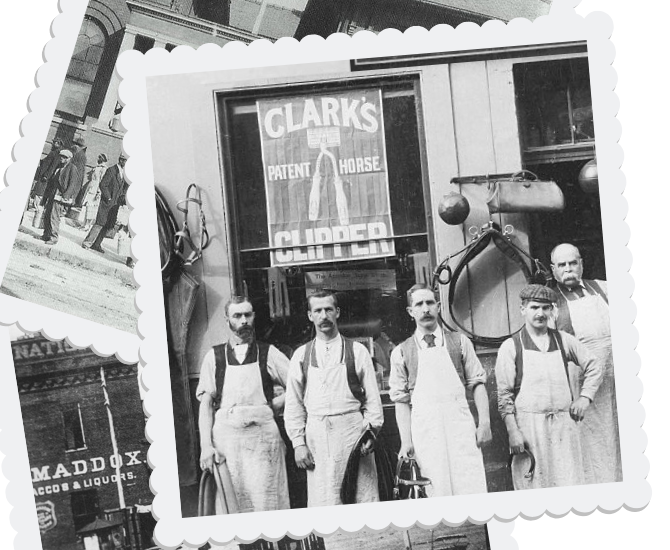 Our founder insisted on using only premium quality materials & superior construction methods to produce a more durable, more resilient product.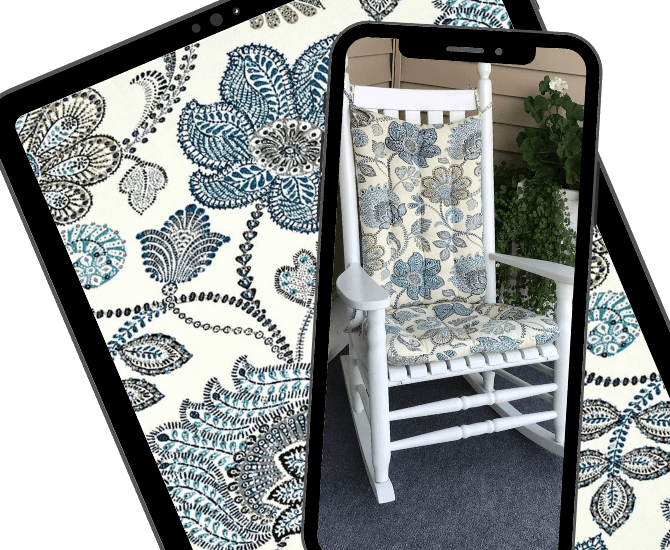 We make our cushions with "first quality" fabrics, for brighter colors and crisper prints.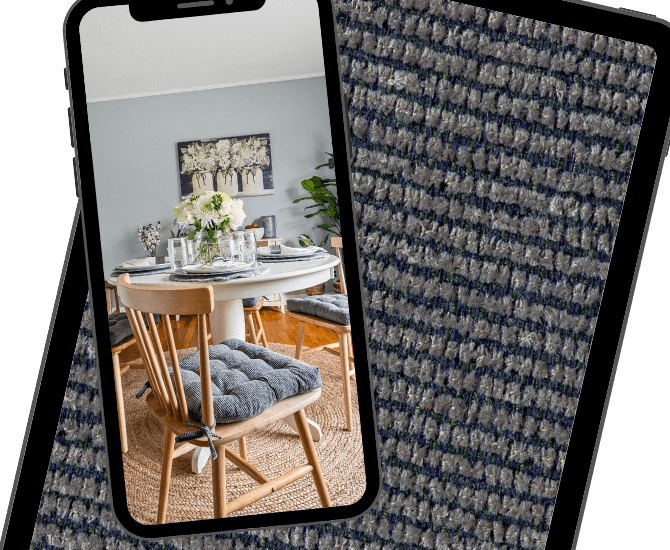 We make our cushions with upholstery weight fabrics, tested for durability, and rated to last for years.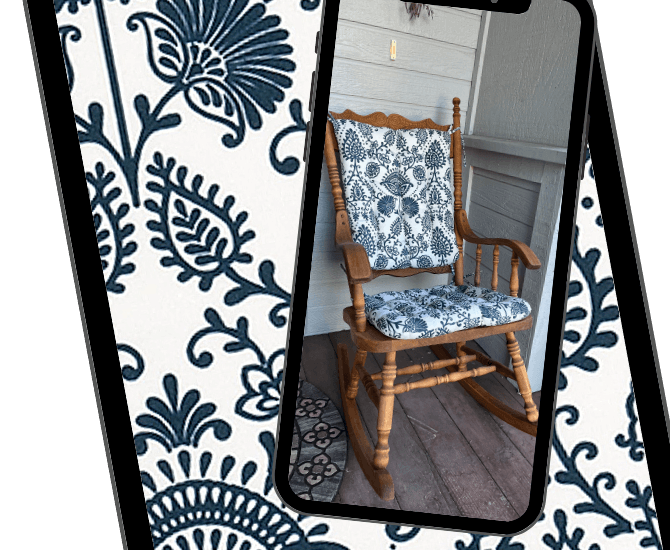 Our Garden Collection cushions are made with fabrics that are weather resistant & stain resistant without chemical treatments.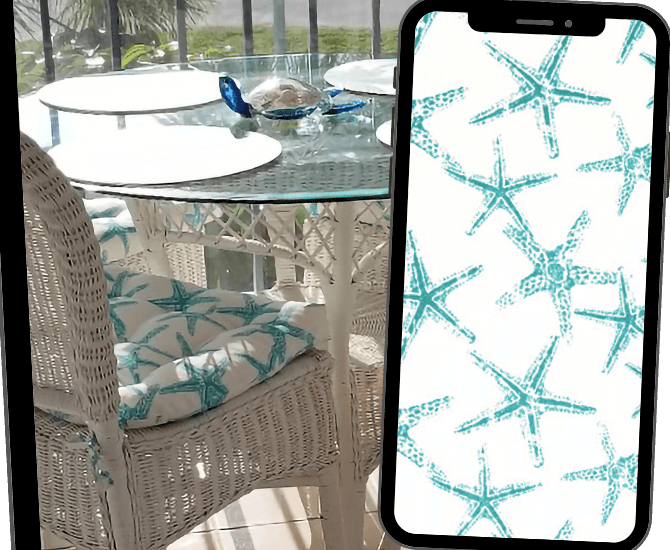 Our Garden Collection cushions are also fade resistant.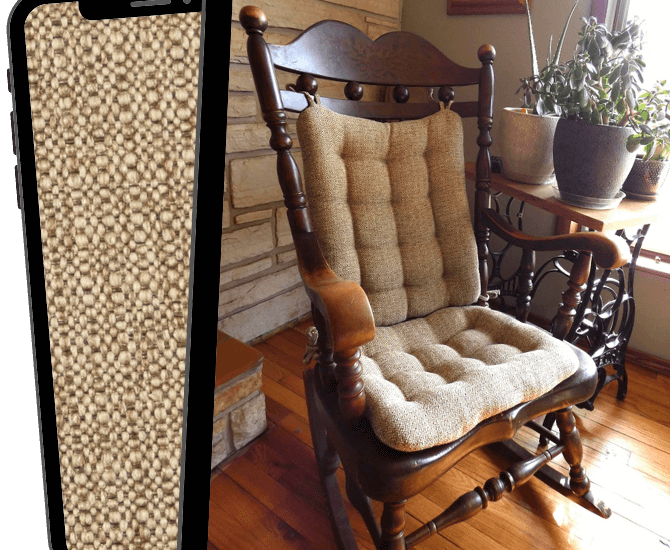 Our Brisbane Collection cushions are made with Greenguard Gold Certified fabrics.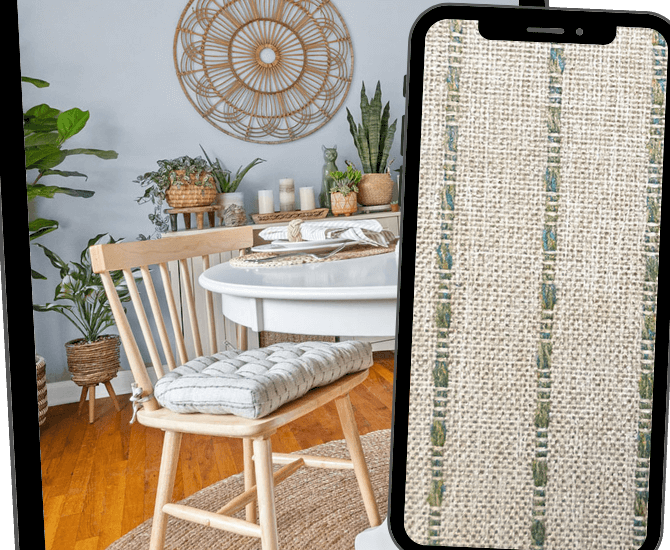 Brisbane Collection cushions are made from textiles with the lowest carbon footprint (Higg Index).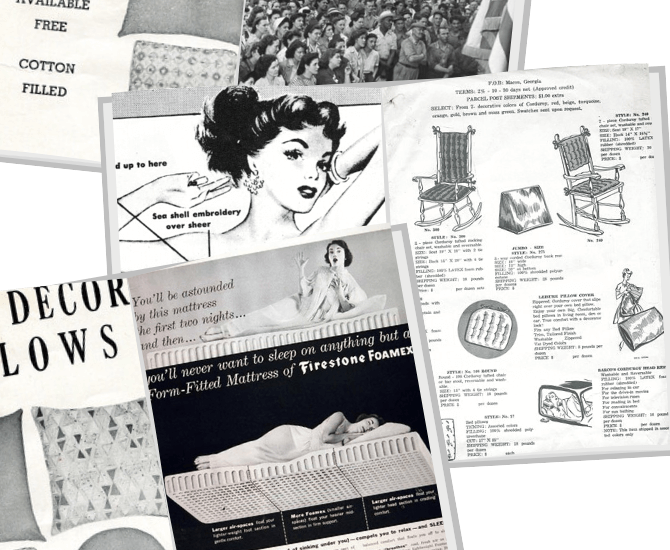 We've used latex foam fill in our chair pads and rocker cushions for more than 60 years.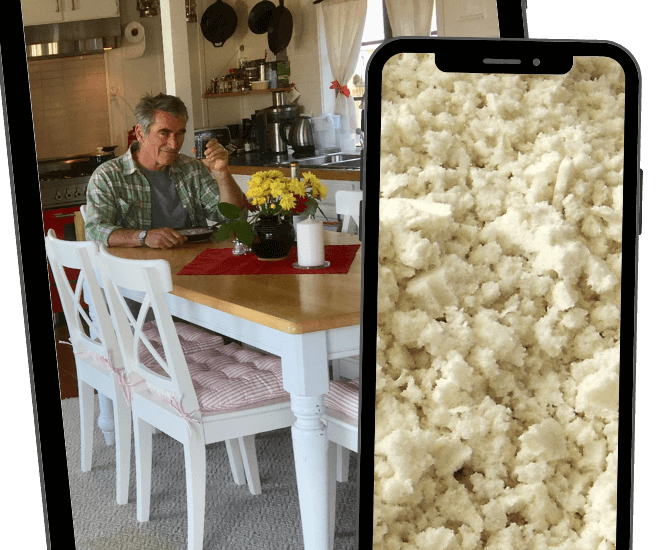 Latex foam fill offers premium comfort.
How comfortable is it?
"Using them on our kitchen chairs makes it really comfortableto sit for hours hanging out with friends. Great product!"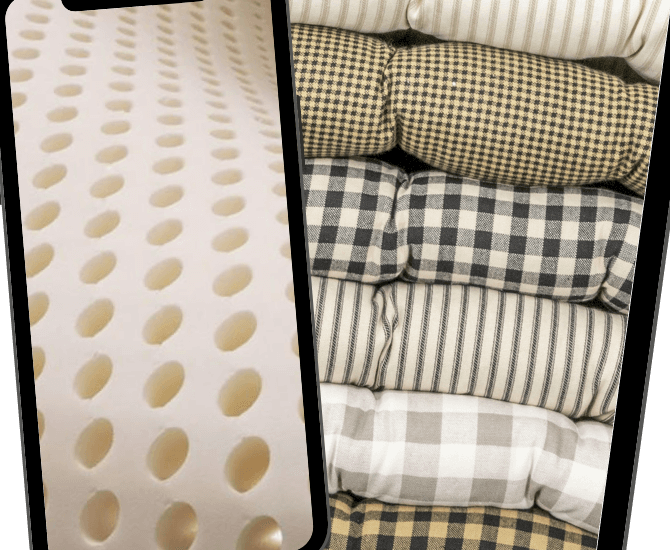 Latex foam lasts longer than other foams.
How much longer?
"A poor quality foam ... can deteriorate noticeably in 1 year, while a quality latex core can last 20 years or more."
Source: Mattress. in Wikipedia, The Online Encyclopedia (December 30, 2014)
Unlike polyester fiber fill, latex foam won't go flat.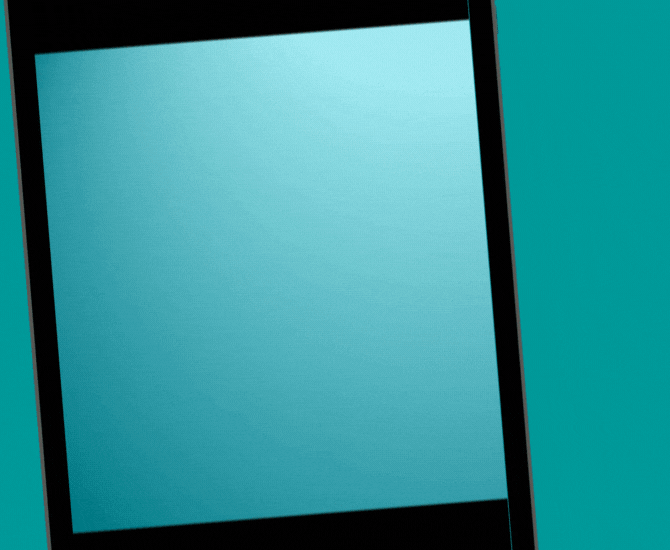 In 2016, we tested how much poly fiber fill cushions flatten over time compared to latex foam cushions.
After 3 months, the polyester fiber fill cushion flattened more than 50%.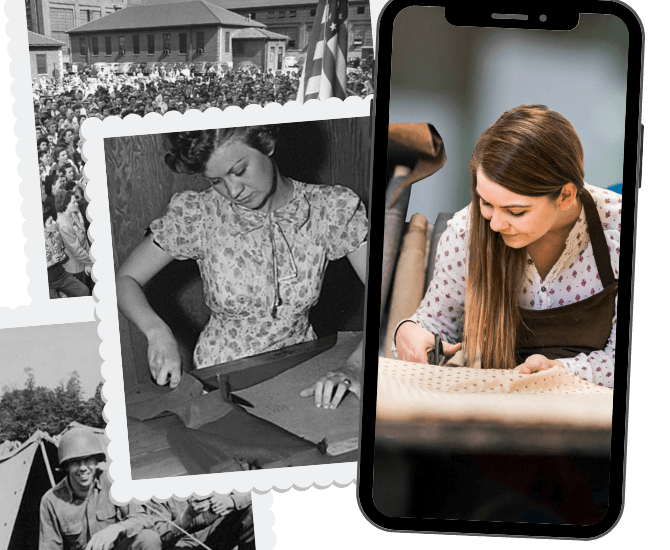 Our cushions are still hand-crafted by skilled sewers, not mass-produced by automation.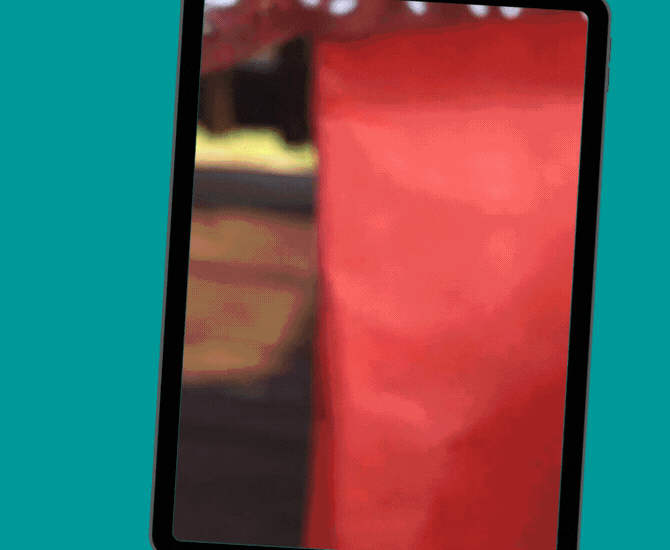 We use durable lock-stitch seams unlike competitors who use chain-stitch seams.
(Chain-stitch is the string you pull to open a bag of charcoal or a bag of dog food.)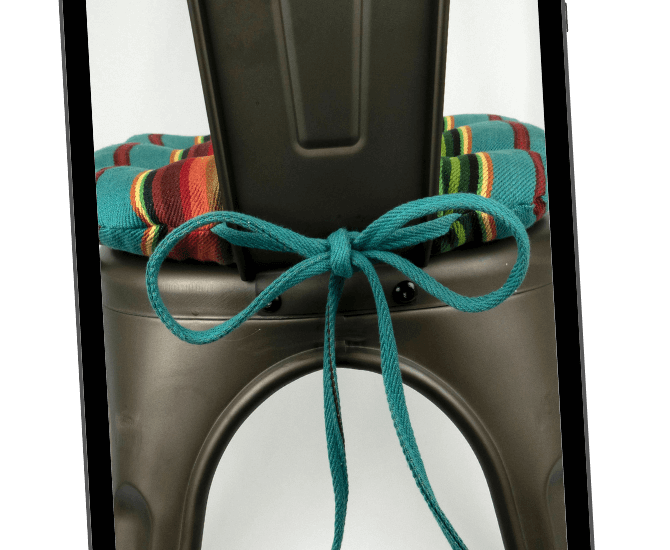 Our ties are triple-stitched so they won't easily pop off.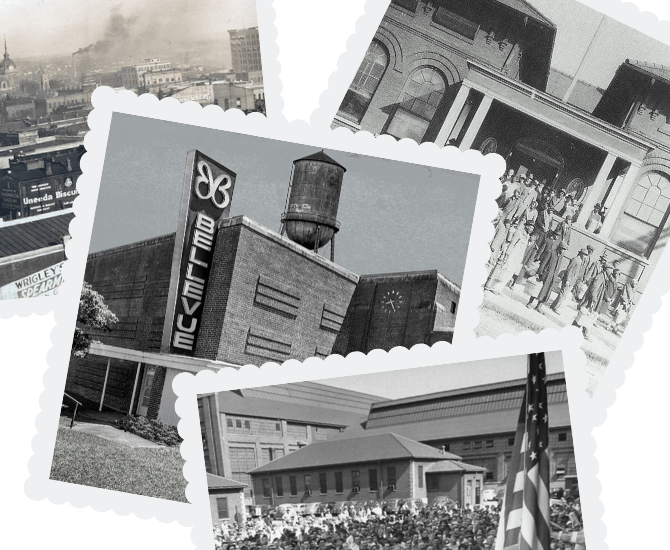 We design, cut, sew, fill & ship from Macon, GA, USA.
Unlike some "Made in USA" brands that outsource part of their production to foreign countries.