Our Story: The +130 Year History of Barnett Home Decor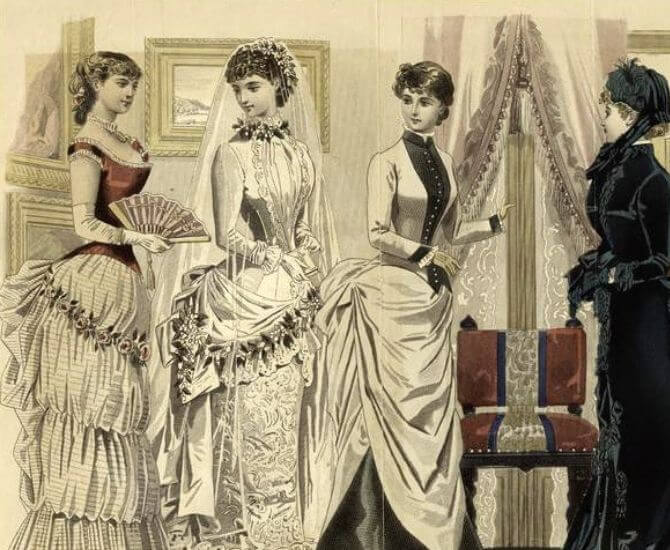 If it hadn't been for Miss Edna Wheeler, Barnett Home Decor might never have been founded.
Said to be "one of the most charming young ladies in town," by W.L. Glessner, editor of The Americus Ledger...
...perhaps it should come as no surprise that Miss Wheeler had so much influence over our founder.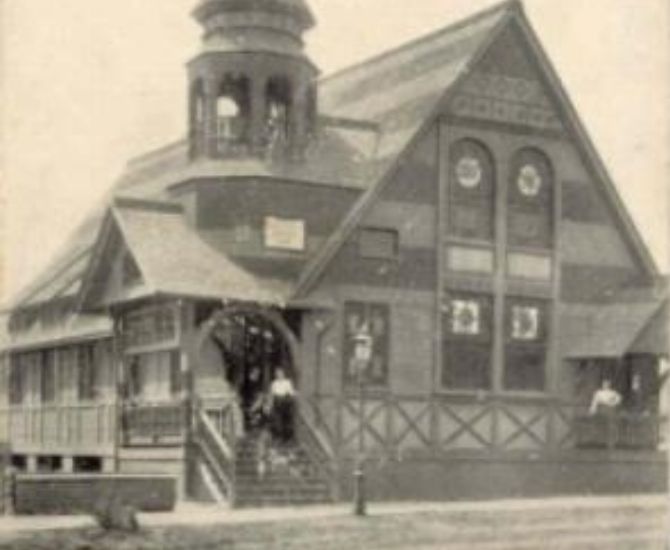 Miss Wheeler married her beau, William, on a Friday in October, 1889.
And that's where our story begins...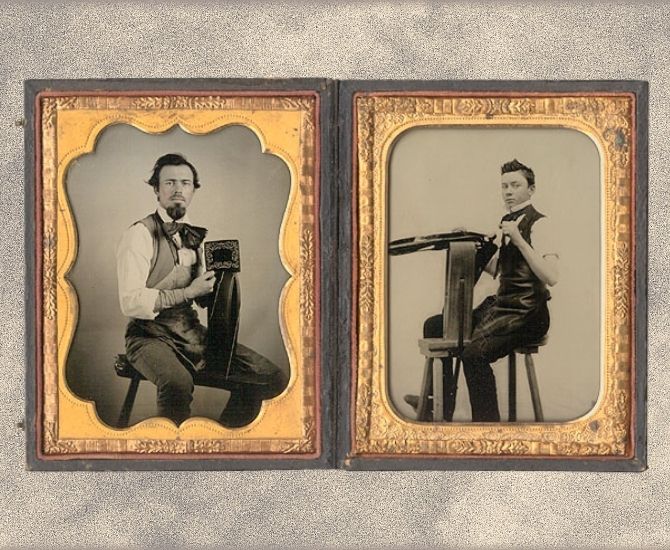 William had firm plans to carry his bride back to Atlanta...
...Where he would return to work for his employer.
But instead, William was persuaded to settle in Edna's hometown of Americus, Georgia.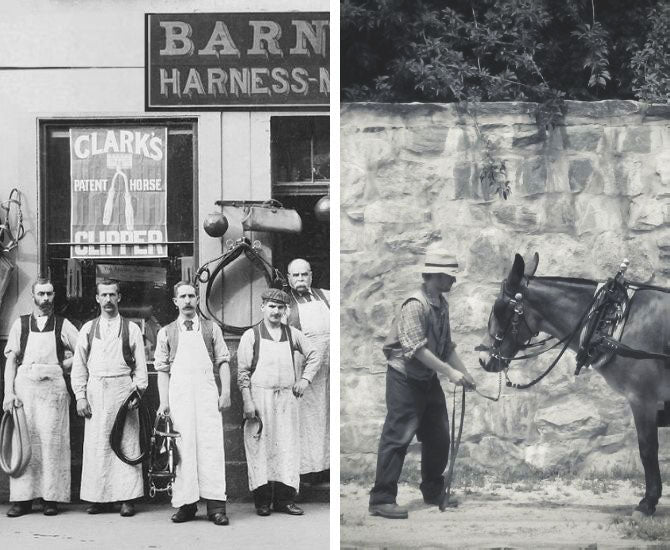 To support his new bride, William opened his own business.  He was a harness maker by trade.
W.O. Barnett's business thrived in Americus, and soon expanded.
In addition to leather equipage for draft animals, Barnett began to make quilted cotton collar pads.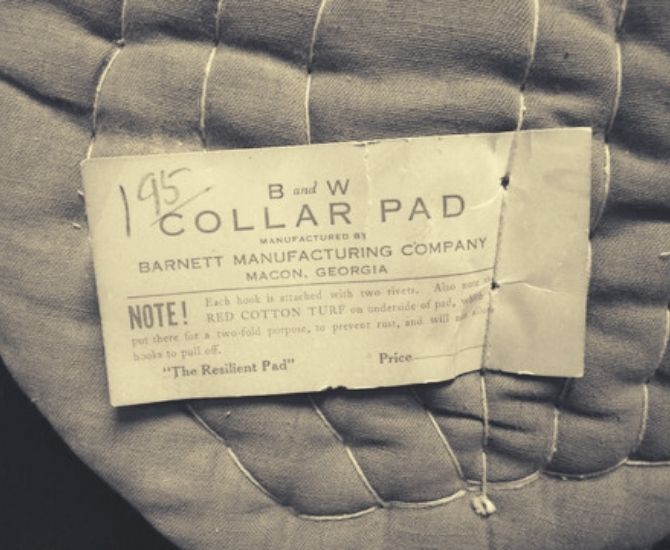 Even in the beginning, Barnett was intently focused on quality...
...Insisting on superior quality materials and construction methods, to produce a more comfortable, longer-lasting collar pad.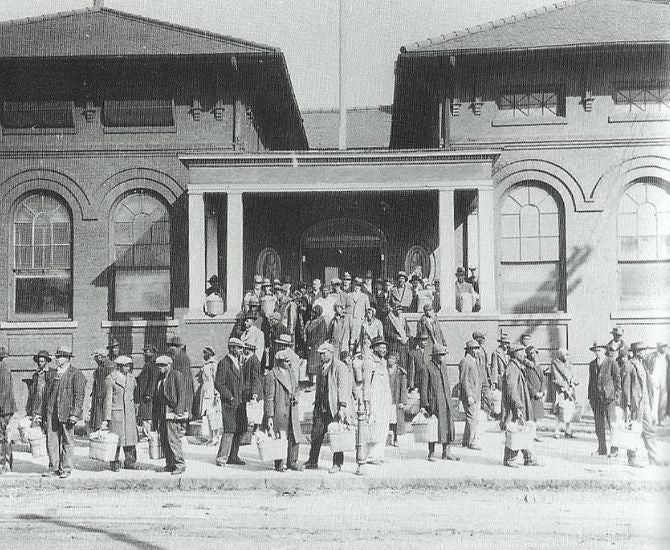 After the Great War (WWI), Barnett moved to the bustling city of Macon, Georgia.
Where we continued to make equipage in our new Macon factory, at the corner of 5th Street and Hazel Avenue, for the next 30 years.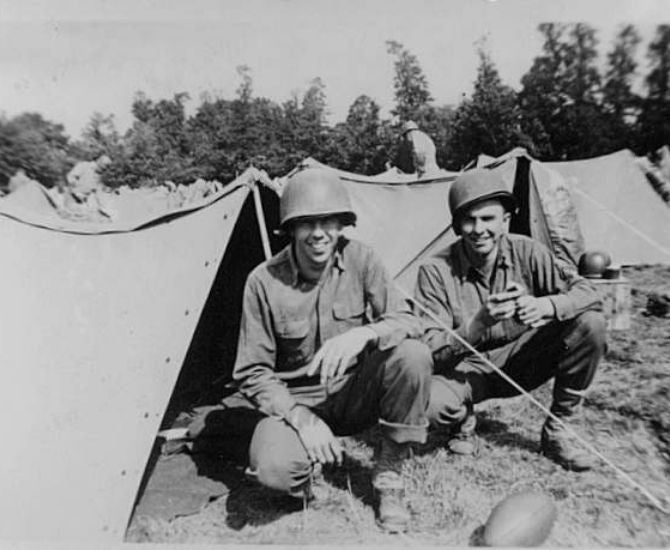 Until the day we were called on by Uncle Sam to provide canvas tents to the US Armed Forces in WWII.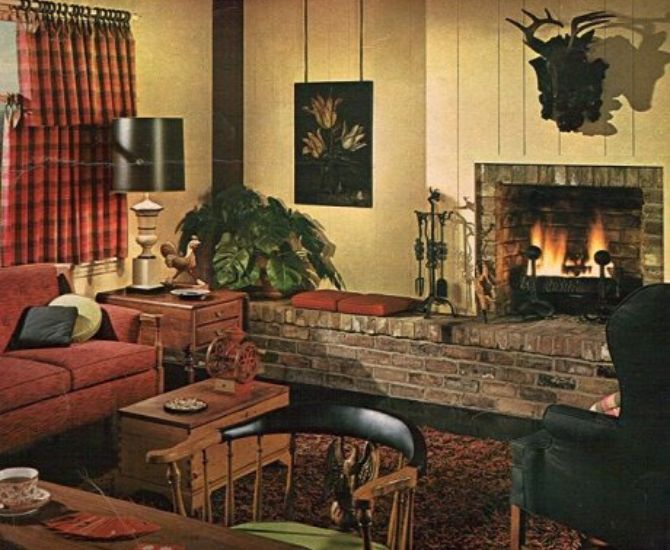 The post-war years brought on a boom in new home ownership, and with it, a heightened demand for quality soft furnishings at affordable prices.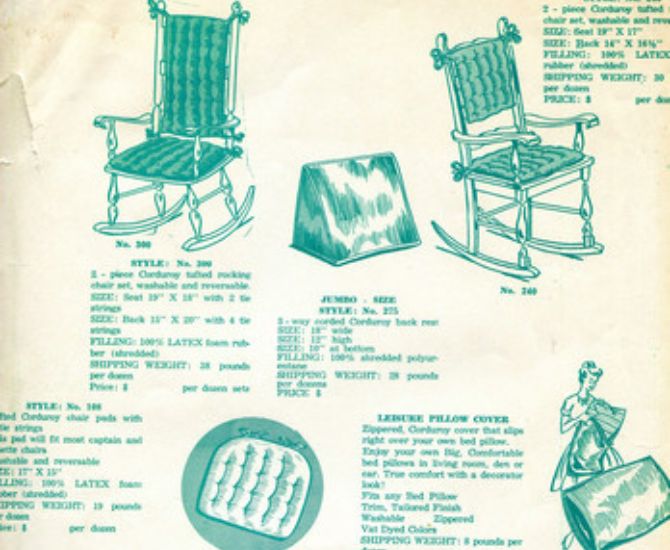 Our original line of home decor items included many of the products we carry today. 
Latex foam filled chair pads, rocking chair cushions, bar stool cushions, and travel pillows...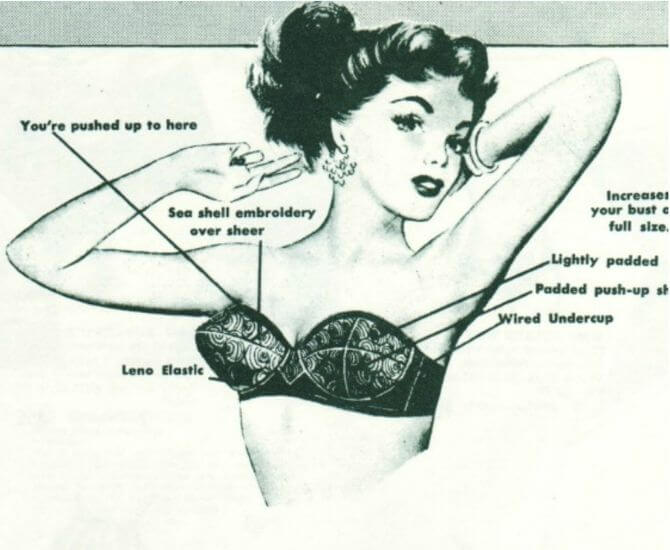 One of the first and only manufacturers to use latex foam fill, instead of polyester fiber fill...
Our foam originally came from a local manufacturer of ladies foundation garments.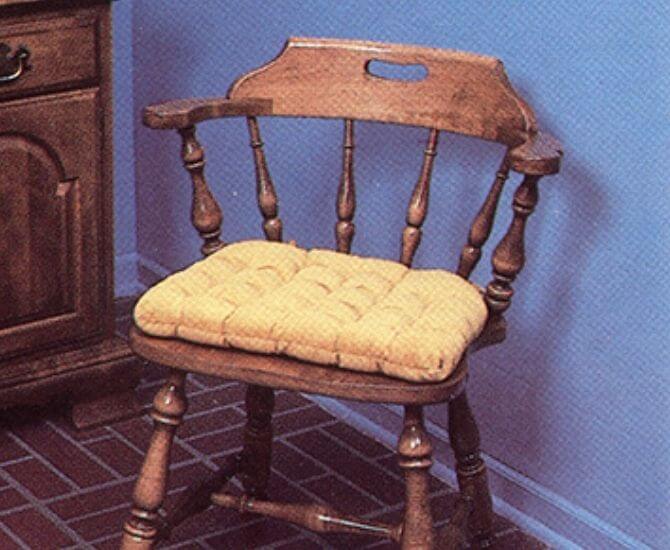 By the 1960's, Barnett had turned it's energies exclusively to the manufacture of home decor.
Our corduroy chair pads could be found in stores all over the South East.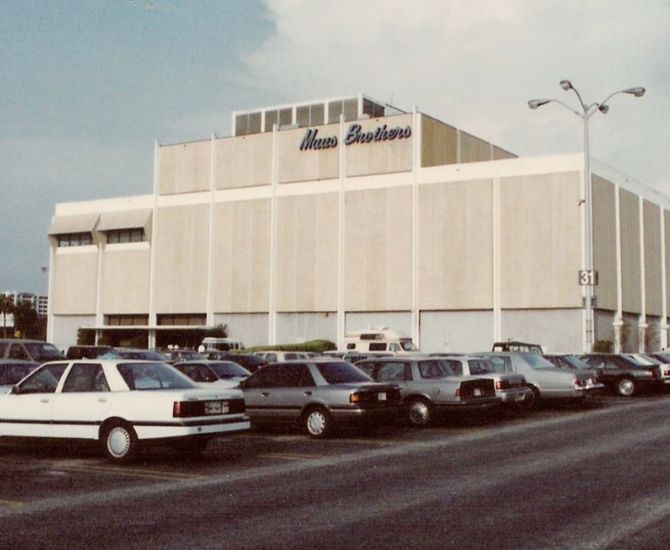 While working as Vice President under her father, Barbara developed thriving relationships with major department stores and catalog companies.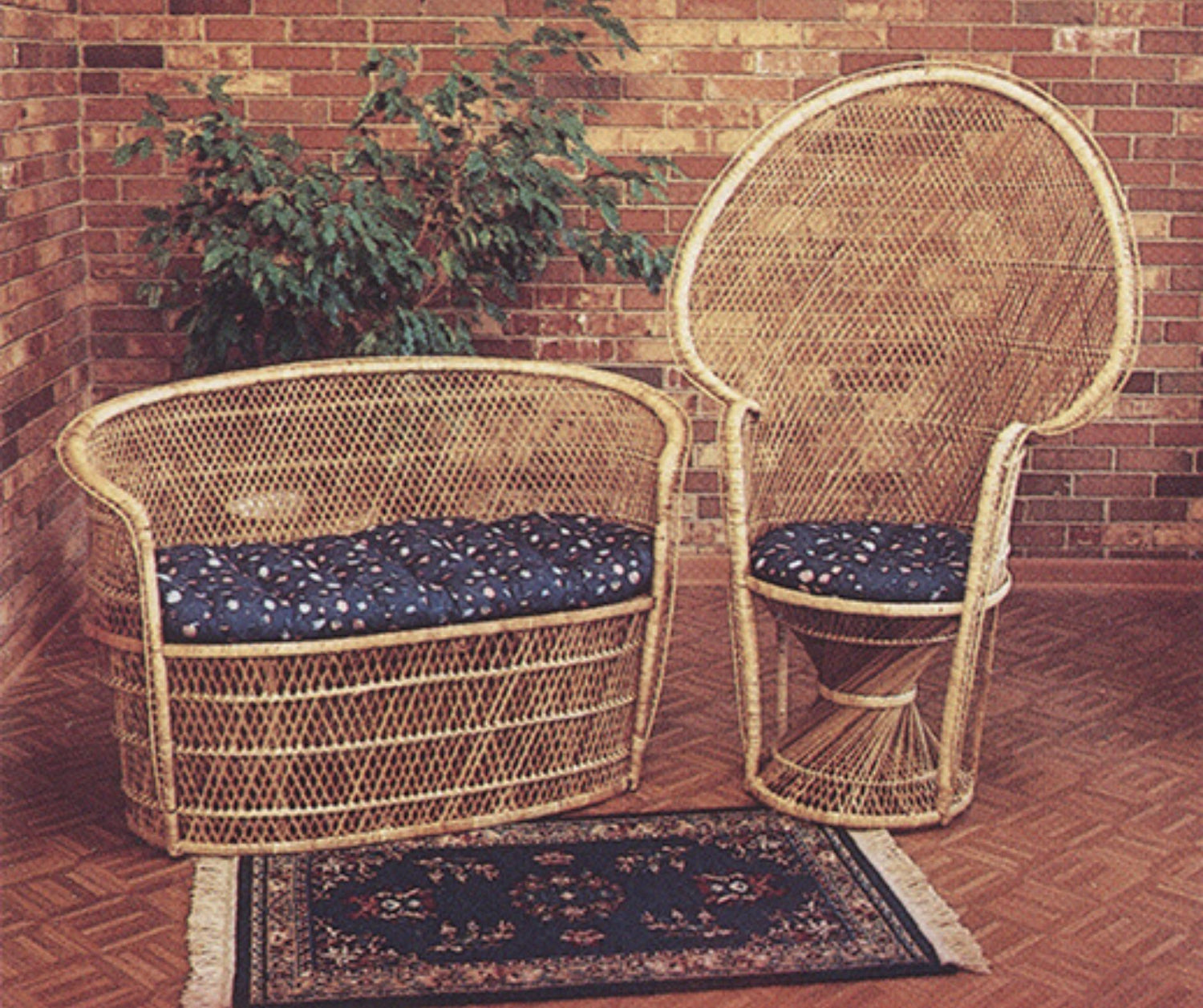 Barbara was tasked to learn every aspect of manufacturing, using her knowledge of sewing and construction to draft new patterns.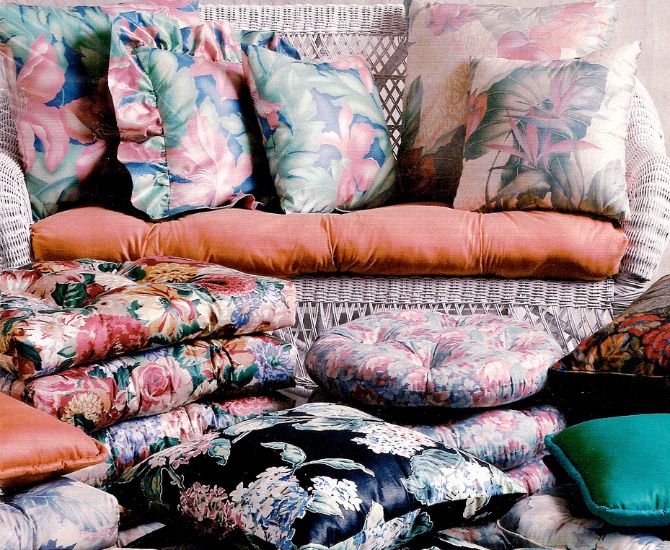 After 30 years of making cushions in your choice of corduroy, or... more corduroy, Barbara introduced designer fabrics with a woman's insight into home decor fashions.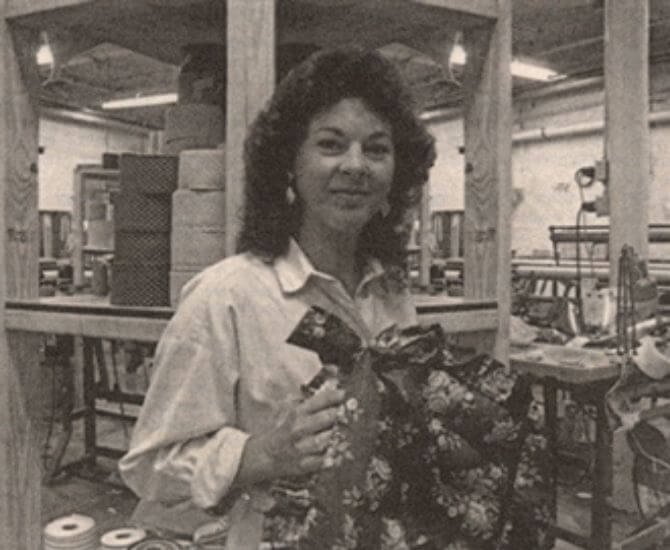 Barbara inherited the company in 1990, taking charge as our President.
She immediately brought her late father's vision to fruition, by completing the company's move into the historic Bellevue Mills facility.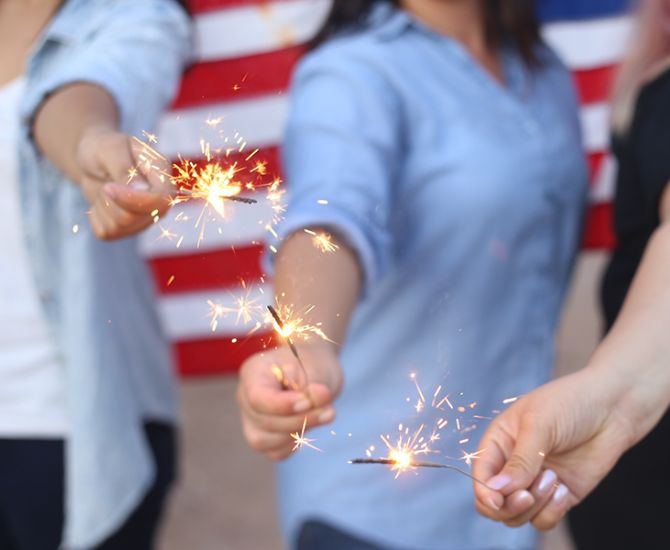 Barnett Home Decor remains a family owned, family operated, women-led business to this day.