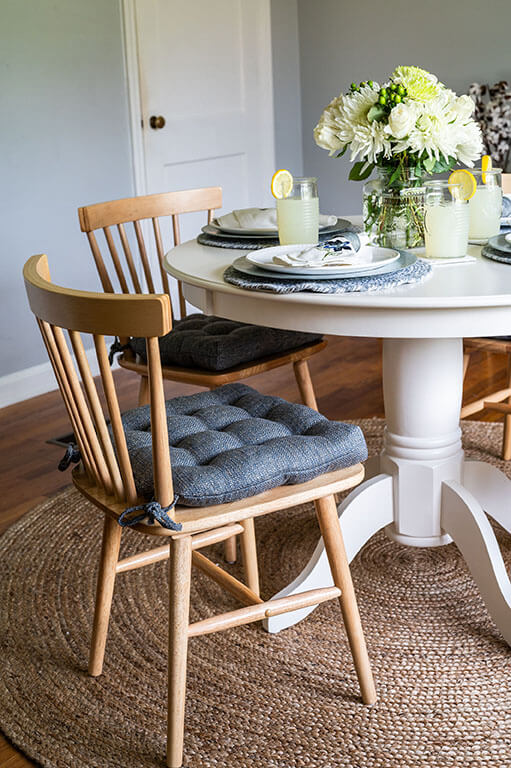 What does "Performance Fabric" mean?
Performance Fabrics are modern textiles that clean easily, resist soiling & wear, and feel like your favorite indoor fabrics to the touch.
✔ Stain-Resistant for Life - Fibers repel most staining substances -no need for chemical treatments that others may use on their fabrics. And since the stain-resistance is inherent, it never wears off, & there's nothing to reapply.
✔ Fabric protects itself from damage by water & humidity - Weaving process sheds moisture -with no antimicrobials, antifungals or water-repelling treatments.
✔ Colorfast - Dyes are added at the same time yards are being spun -so colors won't bleed, run, or rub off on your skin & clothes.
✔ Lightfast - Most indoor fabrics are lightfast 40 hours, this fabric resists fading +300 hours.
✔ Durable - Rated to withstand 30,000 double rubs -tested to withstand years of wear and cleaning.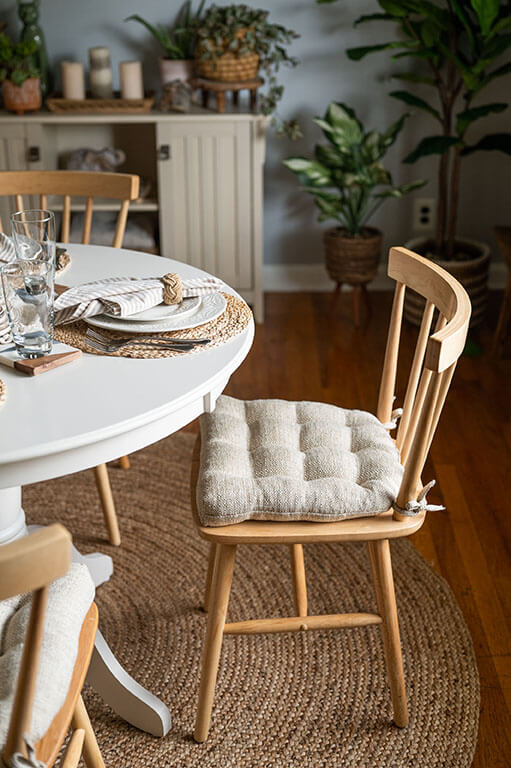 What does GREENGUARD GOLD Certified mean?
GREENGUARD Certification helps buyers identify products and materials used inside the home that have low chemical emissions - improving the quality of the air in which the products are used. GREENGUARD is a unit of Underwriters Laboratories
The smallest carbon footprint of any fiber - One of the most sustainable textiles on the market -it takes less land, water and energy to produce these fabrics than cotton, linen, or wool. Source: Higg Index
🌿 Upcycled from 100% pre-consumer recycled materials - Made by recovering the byproduct of another manufacturing process and turning it into yarns that are woven to make high-tech performance fabric.
🌿 Dyed without the use of water - Which means no wastewater, & no dumping of contaminants like dyes, bleaches or conditioners used to make other textiles.
🌿 No worrisome chemical treatments - No chemical treatments of any kind have been applied to our Brisbane olefin fabric cushions!
🌿 No unnecessary packaging - We do not include unnecessary plastic or styrofoam in our packing materials.
🌿 Made in USA - Our Olefin yarns are spun in the US and woven in to fabric at an American-made mill in NC