Select Up to 5
Free Fabric Swatches
Many factors influence how colors appear, from differences in your screen settings, to differences in the ways individuals perceive color, to lighting and surrounding colors in your home.
We strongly recommend requesting fabric swatches before ordering home decor online.
Get Free Swatches
with 50 American-Made fabric options
Made in USA
Unlike some of our "Made in USA" competitors, who actually send pieces out to be cut or sewn in foreign countries, every step of our manufacturing process occurs at our own facility.
Our home decor is designed, cut, sewn, filled, finished, warehoused and shipped from our factory in the historic Bellevue Mills building in Macon, Georgia, USA.
Why choose Barnett Home Decor?
Established 1889
130 years ago we were famous for our mule collar pads, but for the last 60 years, we've been better known for our chair pads.
About Our Story
Woman-Owned
As a family operated business, we don't need to cut corners to please shareholders, we only need to please our customers with our quality.
About Our Team
Sustainable
Our latex foam fill is made from 100% pre-consumer recycled materials. We do not add chemical treatments to our products.
About our Products
Customer Reviews
02/16/2020
CATHERINE P.
United States
Great quality
These cushions are perfect for my dining room chairs which are wood frame with woven seats. The seats have seen better days and need good padding in the covers. They also need to be bigger than what you find at a regular store. I'm so glad I found these on-line. The fabric is sturdy and the padding is very comfy. The ties are strongly attached and don't seem like they'll rip out anytime soon. The color is the perfect shade of burgundy/paprika. Knowing that I was buying USA made was also a plus.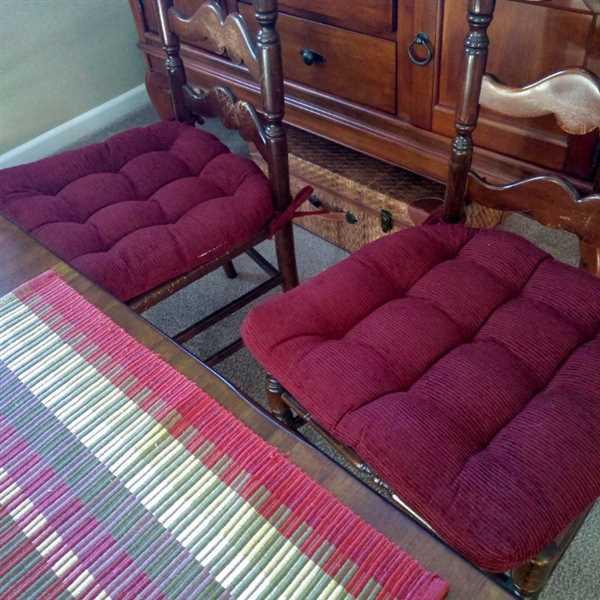 12/27/2019
MICHAEL D.
United States
Above and beyond
What a great company. I found myself needing seat cushions for a new kitchen set. After going to a couple of stores and searching online and not finding anything I was happy with, I came across Barnett HD. Linda was super helpful, offered swatches and a reduced price sample for sizing. What a great way to do business. I purchased a set and could not be happier. I'm a single guy, I don't want to shop for seat cushions. Barnett made it real simple and the quality and the selection are outstanding. My only problem is that I'm gonna have to stick to my current color scheme because they look like they're going to last a long time, thanks again, Mike