How does Barnett make rocking chair cushions that last longer?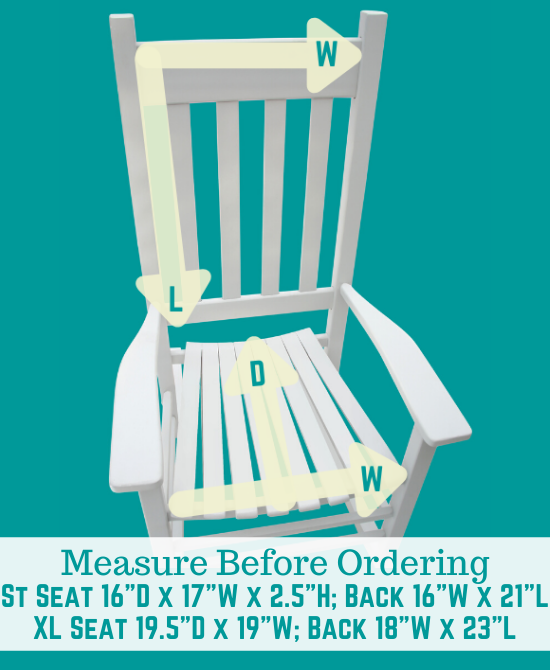 WHAT SIZE ROCKING CHAIR CUSHIONS SHOULD I BUY?
BARNETT MAKES MULTIPLE SIZES TO FIT MOST ROCKERS.

However, it's very important to measure the seat and back of your rocking chairs before ordering.

Visit our Size Guide for tips on selecting the best cushions for in-between sizes, or to see our XXL rocker seats or child rocker cushions.
LEARN ABOUT SELECTING A SIZE
Our size standard rocking chair cushions fit many heirloom rocking chairs and smaller indoor chairs.
Our Extra-Large (aka Presidential) rocker cushions fit many newer rockers, and porch rockers.
We also offer XXL seat cushions to fit Jumbo rocking chairs and rocker back extenders to fit chairs that are between sizes.
Best Sellers in Rocking Chair Cushions
View all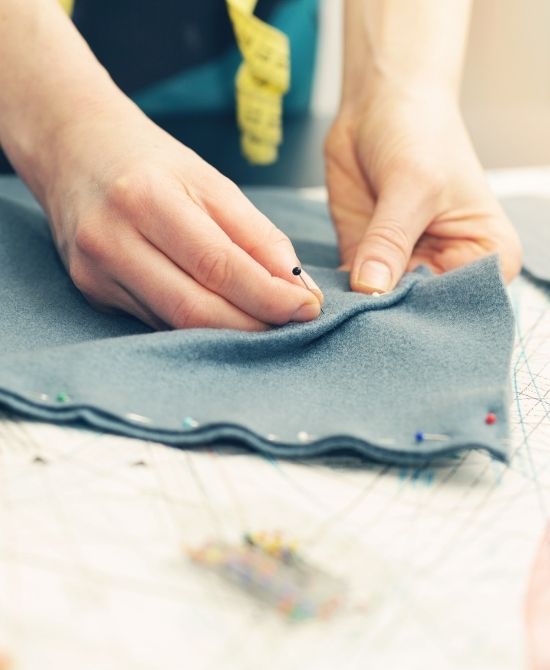 Woman Owned, Family Operated
Why should I buy from Barnett Home Decor?
As a privately owned company, we don't have to cut corners to satisfy shareholders with big profit margins. We only have to please our customers with our quality.

These days, sustainability means more than just making a product that will last 10+ years. That's why we source our 100% pre-consumer recycled latex foam fill from US suppliers and don't use unnecessary plastic in our packaging.

We also offer a wide selection of sustainable fabric choices, from 100% Cotton, to outdoor fabrics made without potentially harmful chemical treatments, to 100% Olefin options, the fabric with the lowest carbon footprint according to the Higgs index.
WATCH THE VIDEO
Frequently Asked Questions About Barnett Rocking Chair Cushions