How does Barnett make Tolix cushions that last longer?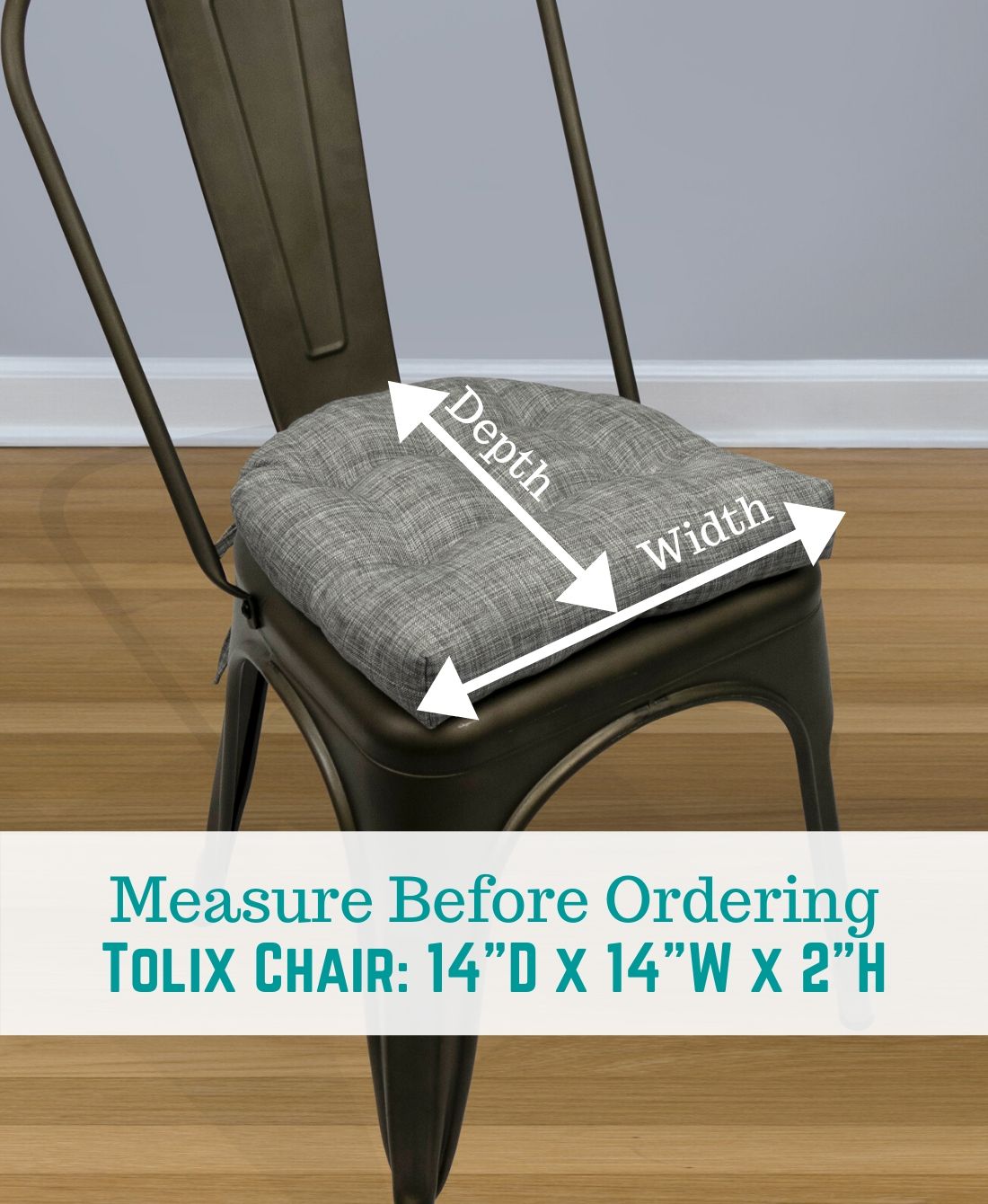 What size Tolix Chair cushion should I buy?
Our industrial chair cushions are made specially to fit these metal industrial chairs, which are typically smaller than traditional dining chairs and require special tie placement.
Adding a tufted chair pad to your industrial chairs makes them more comfortable for folks with less cush in the toosh, and may save folks with wider behinds from getting pinched, by lifting their posterior up a few inches where the arms are a bit wider.
View Size Guide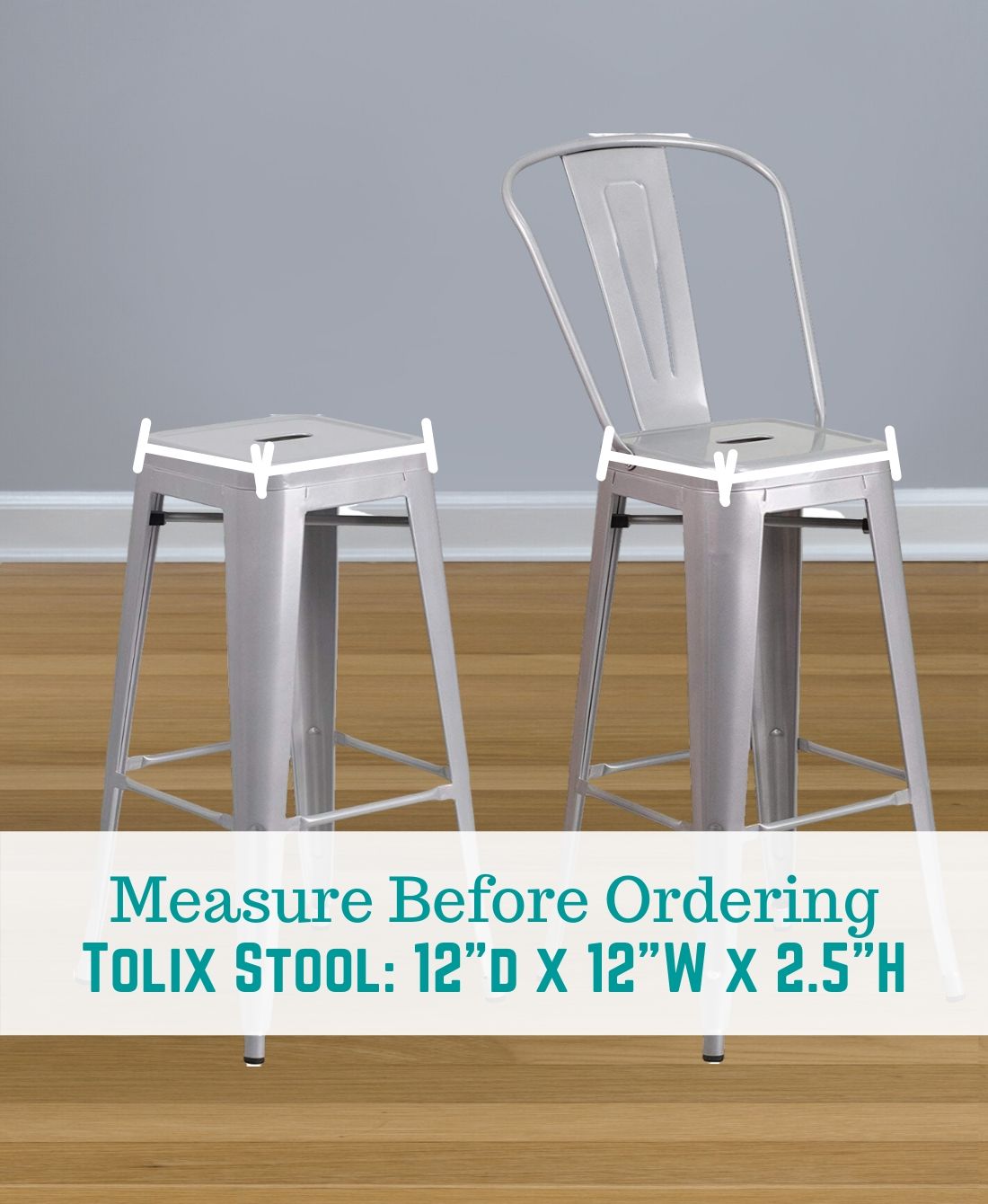 What size Tolix Stool cushion should I buy?
Although our square stool cushions fit many brands of tolix-style bar stools and counter-height bar chairs, not all brands are the same size & some brands offer multiple sizes. The furniture models shown in our photos may be a different size than your stool. Be sure to measure your stool before ordering cushions.
View Size Guide
Best Sellers In Tolix Chair Cushions
View all
Best Sellers In Tolix Stool Cushions
View all
Frequently Asked Questions About Barnett Tolix Cushions